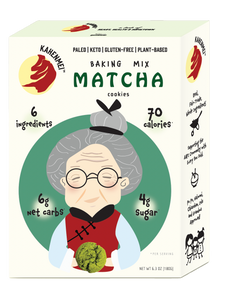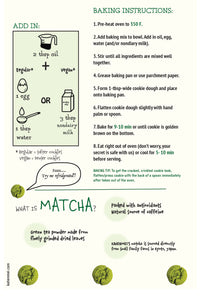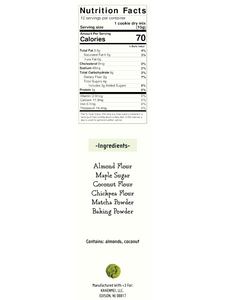 Finally, a good matcha cookie
Have tried the matcha flavor a few times now, still exceeds expectations. Super easy to make. Just a simple yummy healthy matcha cookie!
Love these cookies!
I have ordered multiple boxes of the matcha flavor in 1 month because they are THAT GOOD! The flavor is mild enough that they don't feel sugary with breakfast, but satisfying enough that I eat several at a time.
good but small quantify for the price
So simple and delicious!
I got my first box of matcha and black sesame cookie mix. I am not a baker and I LOVE how easy it was to make the cookies! It literally took me less than 10 minutes to mix everything together and get the mix onto a baking tray. I've only tried the matcha cookies so far, and they are the perfect amount of sweetness and very filling too! I made the cookies a little bigger (one box made 10 cookies).