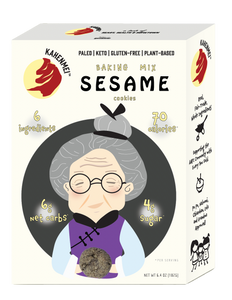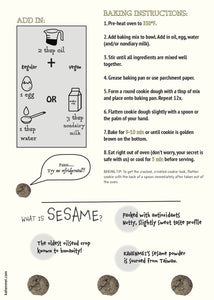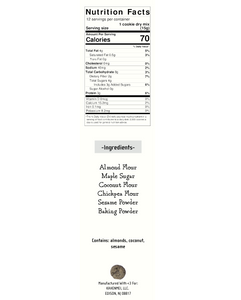 AMAZING
Absolutely loved these cookies! Super easy to make and so delicious! Definitely recommend!
Easy to make and pretty tasty!
I made the vegan version with oat milk--it was really easy to put together, and turned out quite tasty. I baked the cookies for ~twice as long as suggested, and they were still a little gooey. I ended up enjoying that! But I was initially expecting a crisper outside.
Delicious and low carb
So good and easy to make that I need more boxes so I don't have to share! Perfect to satisfy my cravings for familiar snacks and flavors while being low carb to fit in my dietary needs due to gestational diabetes. These and matcha will be my go to snacks even after pregnancy 🤤
I could eat 20 of these in one sitting...
I'm super lazy so this is right up my alley. These cookies were very easy to make and took no time at all to bake. The best part is that they stayed soft even the next day. Usually, when I make cookies from a baking mix they get dry the next day and I have to reheat them but with these, they're still ready to eat.
I love black sesame flavored things but they're hard to find since it's so underrated so I'm glad this mix exists. They're not too sweet so you could literally end up eating the whole box in one sitting. Definitely will keep at least one in my pantry so I can make them when I'm craving cookies.